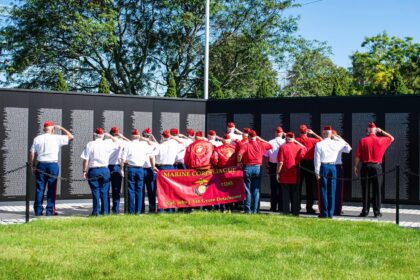 Dear Marine Corps league members.
This newsletter is to keep you abreast of what is happening in our detachment.
We have finally sold the old bus and purchased a new one.
We will be going to the VA hospital in Brockton on Saturday, January 28 to do a pizza party if you want to participate please be at headquarters no later than 11 AM if you would like to bring some pastries it's always a big hit.
We will be hosting a service in front of the Iwo Jima monument on Sunday, February 19 at 10 AM we have an Iwo Jima survivor who will participate in the ceremony. Following the service will have refreshments at our headquarters..
Our next meeting will be Saturday, February 4 please don't use this newsletter as an excuse for not coming to the meetings.
I would also like to Introduce you to our new members
John Frye
Micaila Britto
Petter Almeida
Sam Tieng
Michael Beaudette
Semper Fi. Bruce See you on February 4