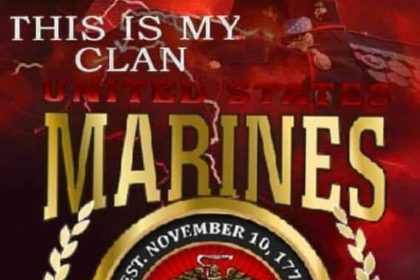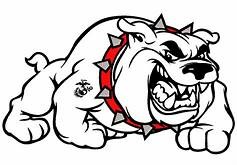 First to Fight
A trip to the movies in 1934 included two features, a newsreel, a cartoon, and, in many cases a promotional gift — all for about 35 cents.

(from AMVETS 1996 calendar)

  1 October 1880:
John Philip Sousa was named leader of the Marine Band.
  1 October 1945:
The 1st Battalion, 7th Marine Regiment landed and occupied Chinwangtao, China.
  1 October 1949:
5th Marines became part of 1stMarDiv under Col. Victor H. Krulak.
  2 October 1918:
Marines participated in the Battle of Blanc Mont in France.
  2 October 1942:
Major J. L. Smith shot down 18th Zero. Highest scoring ace to date.
  2 October 1943:
Australians retake Finschhafen in New Guinea.
  3 October 1899:
Marines had skirmish with Filipino "Insurrectos" at Luzon.
  3 October 1912:
Marines participated in the Battles of Coyo Tepe and Barranca Hills during the Nicaraguan Campaign.
  3 October 1942:
U. S. Marines occupy Funafuti in Ellice Islands.
  4 October 1776:
Marines participated in the USS Wasp's capture of a British ship off the coast of New England.
  4 October 1906:
Marines protected Americans during revolution in Cuba.
  5 October 1775:
Continental Marines first mentioned.
  5 October 1912:
Leon, Nicaragua, was captured by Marines after a short battle.
  6 October 1858:
Battle of Waya.
  6 October 1924:
Marines landed in Shanghai.
  6 October 1945:
Japanese forces in North China surrendered to III Amphibious Corps.
  7 October 1846:
Marines of the USS Savannah recaptured San Pedro, California, during the Mexican War.
  8 October 1899:
A force of 376 Marines captured the insurgent town of Novaleta, Philippines.
  8 October 1950:
5th Air Force controlled the 1st Marine Air Wing in Korea.
  9 October 1917:
The 8th Marine Regiment was activated at Quantico.
10 October 1966:
Operation "Kent," Vietnam. (concluded 15 October)
10 October 1968:
The 1stMarDiv and 1st MAW were awarded the Presidential Unit Citation, Da Nang, Vietnam.
11 October 1951:
HMR-161 in Korea transported 3/7 in the first battalion size combat helolift.
11 October 1951:
Operation "Bumblebee" Northeast of Yanggu, Korea.
12 October 1917:
The 1st Marine Aviation Squadron and 1st Marine Aeronautic Company formed at Philadelphia.
12 October 1966:
Operation "Teton," RVN.
12 October:
The "Real" Columbus Day
13 October 1942:
Henderson Field, Guadalcanal, shelled by Japanese – 918 rounds.
13 October 1965:
Marine Attack Squadron 211 was awarded the Republic of Vietnam Armed Forces Gallantry Cross for Vietnam service, 13 October 1965 – 13 July 1966.
14 October 1917:
1st Aeronautic Co. prepared for Azore duty at Cape May, New Jersey.
14 October 1950:
MAG-12 began operations out of Wonsan Airfield in North Korea.
15 October 1940:
Major General Commandant Thomas Holcomb issued orders to mobilize the Marine Reserve for WW II.
16 October 1820:
LtCol Anthony Gale, 4th Commandant of the Marine Corps, was found guilty during a general court martial and was dismissed from the Marine Corps.
16 October 1957:
Marine "Choppers" evacuated flood victims in Valencia, Spain.
17 October 1814:
Marines and Sailors landed on Grand Terre Island, Louisiana, to punish pirates.
17 October 1820:
LtCol Archibald Henderson became 5th Commandant of the Marine Corps.
18 October 1859:
President James Buchanan ordered Marines to capture John Brown at Harper's Ferry, West Virginia.
19 October 1800:
Marines participated in a tribut to Dey of Algiers.
19 October 1966:
Operation "Dover," Vietnam. (concluded 30 October)
20 October 1926:
President Calvin Coolidge ordered Marines to guard the U. S. Mail.
21 October 1944:
Marines of V Amphibious Corps landed at Leyte, Philippines, in support of the U.S. Army during WW II.
21 October 1944:
Aachen, first city inside Germany, falls to U. S. troops.
21 October 1966:
Operation "Madison," RVN.
22 October 1777:
Continental Marines helped foil General William Howe's plans to capture Philadelphia.
22 October 1917:
5th & 6th Marines and 6th Machine Gun Battalion become part of the AEF.
23 October 1942:
4th Raider Battalion under Major James Roosevelt organized.
23 October 1944:
U. S. Navy destroys remnants of Japanese Navy in Battle of Leyte Gulf. (concluded 26 October)
23 October 1983:
218 Marines were killed during the terrorist bombing in Beirut, Lebanon.
24 October 1915:
The Marine Corps Recruit Depot was moved from Norfolk and established at Parris Island, South Carolina.
24 October 1947:
1st Jet Squadron in Corps was organized (VMF-122).
25 October 1966:
Operation "Kern," Quang Nam, RVN.
25 October 1983:
BLT 2/8 of the 22d MAU landed at Grenada at 0500 to rescue 800 college students on the eastern Caribbean island.
26 October 1898:
Marine Barracks was established at Naval Station, San Juan, Puerto Rico.
26 October 1940:
ParaMarines organize at Lakehurst, New Jersey.
27 October 1943:
New Zealanders land in Treasury Islands.
27 October 1962:
The 2ndMarDiv and 2d Marine Aircraft Wing deployed during the Cuban missile crisis.
27 October 1966:
Women Marines serve in WestPac – first time west of Hawaii.
28 October:
Royal Marines 334th Anniversary!
28 October 1943:
The 2nd Battalion, 1st Marine Parachute Regiment assualted Choiseul, Solomon Islands, in a diversionary landing.
29 October 1847:
Marines help take a Mexican schooner in the Gulf of Mexico.
29 October 1942:
During October and November, Major Joe Foss shot down 23 enemy aircraft. He was later credited with three more and received the Medal of Honor.
30 October 1944:
5th Marines sailed for home from Peleliu.
30 October 1952:
Korean Presidential Unit Citation awarded the Marine Advisory Group with the Korean Marine Combat Team.
31 October 1876:
7th Commandant of the Marine Corps, BGen Jacob Zeilin, left office.
31 October 1955:
Lewis B. "Chesy" Puller, who earned five Navy Crosses (and 1 Army Distinguished Service Cross), retired as a Lieutenant General.