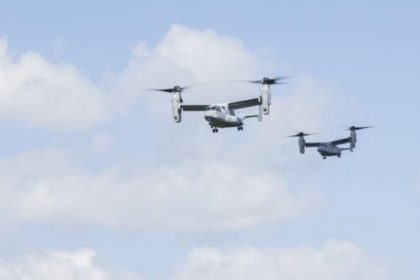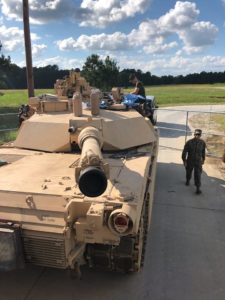 Always Faithful
In 1932 the Kodak "Brownie" camera sold for $2.50.

(Source: AMVETS 1996 calendar)

  1 August 1960:
The Corps' Enlisted Rank and Pay Structure Board revised the rank structure, incorporating lance corporals, E8s and E9s. The prefix "acting" was abolished by General David M. Shoup, 22d Commandant of the Marine Corps.
  1 August 1965:
Operation "CAM NHE," Vietnam.
  2 August 1950:
The 1st Provisional Marine Brigade landed at Pusan, Korea, one month after being alerted.
  3 August 1950:
Eight VMF-214 Corsairs led by squadron executive officer, Major Robert P. Keller, catapulted from the deck of the USS Sicily to launch the first blow of the Korean War for the Marine Corps.
  3 August 1966:
Operation "Prairie" began in Quang Tri Province, RVN.
  4 August 1855:
Battle of Ty-Ho Bay, China.
Marines from the USS Powhatan captured 17 pirate junks near Hong Kong.
  4 August 1937:
Marine Corps League incorporated by Congress.
  5 August 1864:
Marines participated in the Battle of Mobile Bay in Alabama.
  5 August 1990:
Marines of the 22d MEU (SOC) were flown to the American Embassy, Monrovia, Liberia, to help evacuate personnel.
  6 August 1847:
LtCol S. E. Watson's Marines commenced their march on the "Halls of Montezuma" in Mexico.
  6 August 1945:
Atomic bomb dropped on Hiroshima.

(The inevitable and terrible consequence of the bombing of Pearl Harbor on 7 December 1941.)

  6 August 1966:
Operation by 5th Marines in Vietnam, "COLORADO." (Concluded 22 August)
  7 August 1942:
U.S. Marines made first offensive landings of the Pacific War at Tulagi and Guadalcanal. (Guadalcanal secured 9 February 1943)
  7 August 1953:
SSgt Barbara Barnwell was the first woman Marine awarded the Navy and Marine Corps Medal for heroism.
  8 August 1899:
Marines of "U.S.S. Yosemite" start to form garrison at Agana, Cuba.
  8 August 1942:
The 5th Marine Regiment and Company A, 1st Tanks, crossed the Ilu and Lunga rivers, meeting the first Japanese resistance on Guadalcanal.
  8-9 August 1942:
U.S. Navy staggered in Battle of Savo Island, withdrew from Tulagi-Guadalcanal.
  8 August 1945:
Russia attacked Japan.
  9 August 1935:
Fleet Marine Force Headquarters moved from Quantico to San Diego.
  9 August 1945:
Atomic bomb dropped on Nagasaki.
  9 August 1948:
"CAMIO" All service exercise held at Onslow Beach, North Carolina.
10 August 1944:
The 1st Provisional Marine Brigade ended Japanese resistance on Guam and was awarded the Navy Unit Commendation.
10 August 1959:
HMR-261 helicopters assist during the Taiwan typhoon cleanup.
11 August 1923:
MCRD transferred from Mare Island to its present location at San Diego.
11 August 1952:
The 1stMarDiv participated in the Battle of Bunker Hill during the Korean War.
12 August 1918:
The Secretary of the Navy authorized the enlistment of women into the Marine Corps Reserve.
13 August 1918:
Opha M. Johnson enlisted at HQMC, becoming the first woman Marine.
13 August 1942:
MCAS Santa Barbara, California activated.
14 August 1812:
Marines help to capture British sloop "Alert" during the War of 1812.
14 August 1945:
V-J Day! President Harry Truman announced the unconditional surrender of the Japanese.
14 August 1990:
Advance elements of the 1st MEF and 7th MEB arrived in Saudi Arabia, joining other U.N. forces against possible Iraqi aggression.
15 August 1934:
19 years of occupation ended as the 1st Marine Brigade departed Haiti.
15 August 1943:
U.S. and New Zealand forces landed on Vella Lavella in the Northern Solomon Islands.
15 August 1944:
Allied forces invaded southern France.
15 August 1965:
Da Nang and Chu Lai Marines reinforced by 6,400 arrivals.
16 August 1937:
The American Adviser on Political Relations asked the Secretary of State for reinforcements for the 4th Marine Regiment in Shanghai, China; two officers and 102 enlisted from Cavite, Philippines, responded.
16 August 1943:
4th Marine Division activated at Pendleton.
17 August 1942:
200 Marines of Companies A and B of the 2d Raider Battalion landed on Makin Atoll.
17 August 1950:
The 1st Marine Brigade battled North Koreans at Obong-ni Ridge.
18 August 1965:
Operation Starlite (Vietnam) began. 964 Viet Cong were killed in action.
19 August 1919:
"The Marines' Hymn" was registered with the U.S. Copyright Office.
19 August 1942:
Canadian and British troops raided Dieppe in France.
20 August 1942:
31 planes of MAG-23 were the first to land at Henderson Field, Guadalcanal.
20 August 1966:
Operation "Allegheny" in Quang Nam, RVN. (Concluded 29 August)
21 August 1814:
Marines defended Washington, DC, at Bladensburg, Maryland, against the British.
22 August 1942:
The 4th Marine Air Wing was commissioned at Ewa, Hawaii, as the 4th Marine Base Defense Air Wing.
23 August 1798:
The first Headquarters of the Marine Corps was established at Philadelphia.
23 August 1958:
Marines from Okinawa prepare to reinforce Chinese Nationalists at Taiwan.
24 August 1814:
Marine artillery participated in the Battle of Bladensburg, Maryland.Almost encircled by the British, Marines withdrew from Bladensburg.
25 August 1943:
V Amphibious Corps joined fleet at Pearl Harbor.
26 August 1943:
2nd Airdrome Bn prepared to land at Ellice Islands.
27 August 1780:
Marines guarding workmen cutting masts for the Navy pursued Indians near Reading, Pennsylvania.
27 August 1893:
A giant tidal wave swept across Parris Island, Port Royal, South Carolina.
27 August 1966:
Operation "Jackson" RVN. (Concluded 29 August)
28 August 1891:
Marines defended American interests in Valparaiso, Chile.
28 August 1942:
1st and 2nd Bn 7th Marines leave Pago Pago for combat.
29 August 1916:
The Marine Corps Reserve was founded.
30 August 1813:
Marines aboard the USS President helped capture the HMS brig Shannon.
30 August 1945:
4th Marines land at Kurihama Naval Base – Yokosuka. (First Leathernecks in Japan in WW II.)
31 August 1942:
3rd Marines leave San Diego bound for American Samoa.
31 August 1950:
North Koreans swarmed across Naktong River against the 1st Marine Brigade.